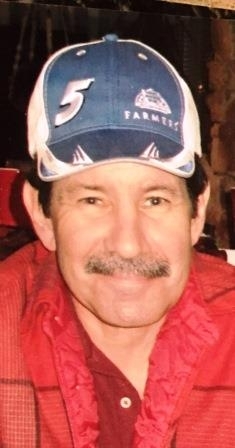 Mark Lee Tucker, 56, of Lusby, MD passed away on March 3, 2018 at his residence. Born August 25, 1961 in Cheverly, MD, he was the son of Bonnie Tucker Tolson and the late David Lee Tucker. Mark grew up in Forestville, MD and graduated from Crossland High School in 1979. He has been a resident of Calvert County since 1999. He was an auto body shop manager. He enjoyed horseshoes, darts, fishing, hunting, NASCAR and all sports.

Mark is survived by his mother, Bonnie Tucker Tolson of Lusby, MD; his children, Mandy Tucker of Odenton, MD and Jenny Ussery (Bruce) of Williamsburg, VA; and siblings, Brenda White (Ken) of Owings, MD, Lee Ann Taylor (Jeff) of Ashburn, VA, Sue Toth of Bowie, MD, Debbie Hanfman of Laurel, MD, Steve Tolson (Elva) of Stafford, VA and Ann Posey (Keith) of Mt. Carmel, TN; and three grandchildren. He was preceded in death by his father, David L. Tucker and his step-father, Joseph Tolson.

A Memorial Service will be conducted by Rev. Showers on Monday, March 12, 2018 at 11:00 a.m. at Middleham Chapel Parish, Lusby, MD. Interment will be private. Memorial contributions may be made to Helping Up Mission, 1029 East Baltimore Street, Baltimore, MD 21202 or Middleham and St. Peter's Parish, P.O. Box 277, Lusby, MD 20657. Arrangements by Rausch Funeral Home.