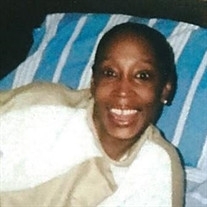 Renee Singletary-Mayfield, age 58 of Bel Alton, Maryland, died March 6, 2018 at the Charles County Hospice House in Waldorf, Maryland. Renee was a Housekeepper at the University of Maryland Charles Regional Medical Center in La Plata, Maryland. She loved Law & Order, Days of our Lives, General Hospital, Lifetime Movie Network television shows. She especially liked cooking, music, and dancing.

She was the daughter of Dexter Singletary and Everlena Burroughs Singletary. In addition to her parents, she was also predeceased by her brother, Junie Dexter Singletary. She is survived by her husband, Robert Luray Mayfield, Sr.; her sons, Robert Luray Mayfield, Jr., Troy Anthony Mayfield, and Adrian Calandance Mayfield; her daughter, Nicole E. Hosley; her brother, Cleofus B. Singletary (Lesliie); and her grandchildren, Amar Mayfield, Ariel Mayfield, Baarie Sheffield, and Ryan Mayfield.

Friends received on Saturday, March 10, 2018 from 2:30PM until time of Memorial Service at 4PM at Raymond Funeral Service Chapel, 5635 Washington Avenue, La Plata, Maryland 20646.