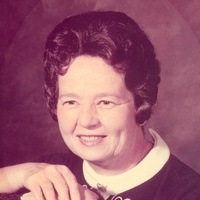 Emma Mary Brooks Gregory, age 96, of Gretna passed Tuesday, February 27, 2018, at Lynchburg Health & Rehab. Born April 10, 1921 in Pittsylvania County, she was a daughter of the late Johnny S. Brooks and Nannie East Brooks. She was also predeceased by her husband, Earl W. Gregory; a son, Kenneth W. Gregory; and two brothers, Ernest Brooks and J.D. Brooks. Mrs. Gregory was a home maker and of the Baptist faith. She enjoyed sewing, quilting and yard sales.

She is survived by three sons, Randy Gregory of Gretna, Gerald Gregory of Anaheim, CA and James Gregory of Gretna; one brother, Walter Brooks of Hurt; two sisters, Betty Rorer of Altavista and Maydell Cretsinger of Powhatan; and 8 grandchildren, 15 great-grandchildren and 14 great-great-grandchildren.

Graveside services will be conducted at 11:00 a.m. Saturday, March 3, 2018, at Green Lawn Cemetery in Hurt by Larry Morris. The family will receive friends at the residence of her son James Gregory at 853 Marina Drive, Gretna. Colbert-Moran Funeral Home, Gretna, is assisting the family.