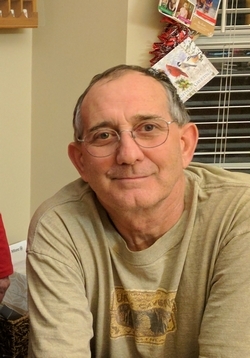 Mr. Raymond Clifton Brown of Mineral, VA, formerly of Mechanicsville, MD, passed away on Thursday, February 15, 2018 at the age of 60 surrounded by his loving family and friends.

Ray was born to parents Robert and Janice on January 15, 1958 in Meriden, CT. He graduated from Thomas Stone High School in 1976 and married the love of his life, Brenda Brown, on November 15,1980. This past November they celebrated 37 years of marriage. In 1985, Ray started the construction company RCB Contractors and proudly served Southern Maryland, Northern Virginia and DC for 33 years.

Ray is survived by his wife Brenda, daughter, Linda Cline; son, Mark Brown; his parents, Robert Brown and Janice Anderson, his sisters, Lori Smith and Robin Cooper; and his grandchildren Lila and Reis Cline.

A Celebration of Life for Ray Brown, will be held on Sunday, March 11 at:

Falls Run Community Center
101 Bridgewater Circle
Fredericksburg, VA 22406

The celebration will be from 12-3pm with the service starting at 12:30 pm followed by a reception.

As a lifelong carpenter, Ray spent most of his time using his hands to help others and fulfill their dreams. In lieu of gifts or flowers, if you would like, please make a donation in his honor to Habitat for Humanity to continue the helping hand.

His body was cremated and his ashes will be spread in the waters of Lake Anna in Virginia where he spent his free time fishing and enjoying life with his grandchildren.