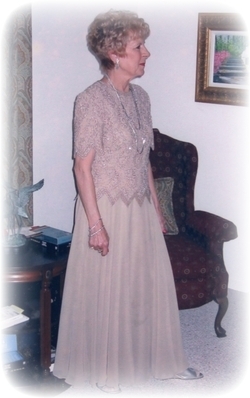 Hannelore Brigitte "Lo" Ely, 84, of California, MD, passed away Monday, February 19, 2018 at Hospice House of St. Mary's in Callaway, MD. She was born August 1, 1933 in Germany. Lo is survived by her friends and cat, Tina. She is preceded in death by her beloved husband, George Harvey Ely.

Lo moved to the United States from Germany in the late 1950's and became a nationalized citizen three years later. She managed the Breton Bay Country Club. Later she managed a fabric store in Leonardtown. She spent most of her career as a beautiful seamstress, making many beautiful drapes and upholstery pieces. She enjoyed spending time outside observing nature and working in her flower gardens. She was a volunteer with Hospice and made beautiful tote bags for many hospice families.

A Graveside Service will be celebrated by Reverend Joe Orlando on Thursday, March 1, 2018 at 11:30 a.m. at St. Francis Xavier Catholic Church Cemetery, 21370 Newtowne Neck Road, Leonardtown, MD 20650. In lieu of flowers, donations may be made to the Hospice House of St. Mary's, P.O. Box 625, Leonardtown, MD 20650. Arrangements by the Brinsfield Funeral Home, P.A., Leonardtown, MD.