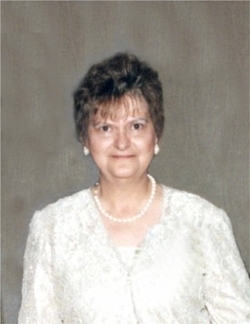 Carol Ann Chagnon, 74, of La Plata, MD passed away on February 18, 2018 at Charles Regional Medical Center in La Plata, MD. Carol was born on October 10, 1943 to the late Valent and Theresa Cikulin in Hamtramck, MI. Carol was a homemaker, past restaurant owner/cook, and enjoyed spending time with her family and friends.

Carol had an outgoing and energetic spirit, and was happiest when with her friends and family, and in the kitchen, as she loved to cook. She was an avid fan of games of all kinds including bingo, card games, dice, lottery and billiards. She was a member of the Senior Center (La Plata) and was on a female Billiard team called the "Powder Puff" girls. Another favorite pastime was watching the Lifetime movie channel and Wheel of Fortune (Woe to anyone who dared change the channel when this game show was on!). Carol loved animals of all kinds, especially dogs. She liked to sing, and had a lovely voice. She lived a humble and unpretentious, yet, vibrant life. She always put others before herself. Carol was a thoughtful, giving, and a generous person to anyone who crossed paths with her.

Carol was predeceased by her parents; her husband, John David Chagnon; her brothers, Frank and Steve Babich and 1 sister, Mary Babich. She is survived by her sons, John Chagnon (Sheri) of Michigan, Robert Chagnon (Julitte) of Waldorf, MD; daughters, Anne Kutrzyba (Edward) of Charlotte Hall, MD, Julie Fuller (Michael) of Lancaster, PA; seven grandchildren and one great grandchild.

Family will receive friends for Carol's Memorial Mass on Saturday, February 24, 2018 a 12pm at St. Mary's Catholic Church, 13715 Notre Dame Place, Bryantown, MD 20617. Interment will be private. Memorial donations may be made to St. Jude's Children's Research Hospital, 4600 Fairfax Drive, #900, Arlington, VA 22203. Arrangements by Brinsfield Funeral Home.