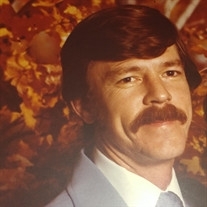 Ronald Hedrich Lockwood, 74, of White Plains, Maryland, died on February 17, 2018 at the Charles Regional Medical Center in La Plata. Born on August 27, 1943 in Springfield, Ohio, he was the son of the late Margaret Hedrich Lockwood and Harmon P. Lockwood. He is survived by his wife of 50 years, Mary Louise Lockwood; sisters Vanessa Folts and Carole Conrad, both of New York.

Mr. Lockwood served in the U. S. Air Force until his was Honorably Discharged at the rank of Airman First Class. He then worked for the National Security Administration of the Department of Defense for many years. Mr. Lockwood was a Mason who was a passionate activist for local conservation and wildlife efforts.

A gathering will be held on Saturday, February 24, 2018 from 1 PM until time of service at 2 PM at the Raymond Funeral Service, P.A., 5635 Washington Avenue La Plata, Maryland 20646. Interment will be held at a later date. In lieu of flowers, memorial contributions may be made to World Wildlife Fund 1250 24th Street, N.W., Washington, DC 20037.