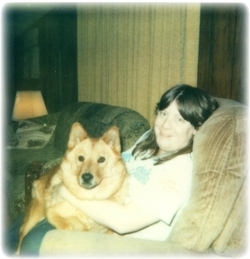 Catherine Lynn Dale, 64, of Leonardtown, MD passed away on Wednesday, February 14, 2018 at her home. She was born July 28, 1953 in Baltimore, MD to the late Hamilton William Adams and Mary Catherine Fitzmaurice Adams. In 1980, Lynn married her beloved husband, Donald Madison Dale, in Leonardtown, MD. Together they celebrated over 37 wonderful years of marriage before his passing in November 2017.

She was a lover of animals, especially dogs. She was very fond of German Shepherds. She enjoyed dog sitting for her friends and family and the dogs loved to stay with her. She also made sure the squirrels and birds were fed. She was exceptionally social and enjoyed having company and going out with friends. Her deadpan humor made being with her entertaining. She liked to make and hear people laugh and have a good time. She was a long time member of the Humane Society, Audubon Society, and Sierra Club.

Lynn is survived by her siblings: John O. "Jack" Dodson of Arizona, Hazel Ashworth Puopolo of Nottingham, MD, and William Hamilton Adams of Elizabethton, TN; her step-children: Barbara Landers (Allen) of Great Mills, MD, Donald "Butch" Dale (Cindy) of Lexington Park, MD, and Patricia Weers (Terry) of Great Mills, MD; 7 beautiful grandchildren; eleven great grandchildren; and many extended family and friends. In addition to her parents and husband, she is also preceded in death by her siblings, Beverly Tischner and Sharon Lansinger.

Family will receive friends for Lynn's Life Celebration on Saturday, February 24, 2018 from 2:00 PM – 4:00 PM, with a memorial service celebrated by Reverend Joe Orlando at 3:00 PM at the Brinsfield Funeral Home, P.A., 22955 Hollywood Rd., Leonardtown, MD 20650. Inurnment will be private. Donations may be made to Valley Lee Volunteer Fire Department, P.O. Box 1, Valley Lee, MD 20692. Arrangements by the Brinsfield Funeral Home, P.A.