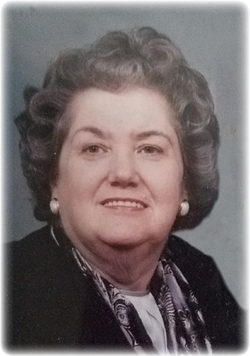 Joyce Brazil Watson entered into eternal life Monday, February 12, 2018 at The Hospice House of St. Mary's. She passed peacefully, surrounded by love. Joyce was born in Indiana in the summer of 1934. She grew up in Arlington, Virginia and attended Washington and Lee High School. She studied Art History and Psychology at American University and worked for a time at the National Gallery of Art. After the end of WWII, while working at the Army Security Agency, she met the love of her life, Dr. John (Jack) Watson.

Joyce and Jack moved to St. Mary's County in 1997. Joyce loved children's books, and in 2007 she opened The White Rabbit, a children's bookstore in Leonardtown, which she ran until her death.

Joyce is preceded in death by her husband, Jack Watson, and her brother, William Brazil. She is survived by her daughter, Ellen Lewis (Bill), her stepson, Dr. Charles Watson (Masha), her stepdaughter, Janet Barnhill (Robert), and her grandchildren, Elizabeth McBryde Davis, Katherine Bolton Davis, John McLaren Davis, and Colton Strother Lewis.

Family will receive friends for Joyce's Life Celebration on Saturday, February 17, 2018 from 11:00 a.m. to 12:00 p.m. at Brinsfield Funeral Home, 22955 Hollywood Road, Leonardtown, MD 20650 with prayers recited by Father John Ball at 12:00 p.m. Interment will be Tuesday, February 20, 2018 at 12:00 p.m. at Columbia Gardens Cemetery, 3411 Arlington Blvd., Arlington, VA 22201. Memorial contributions may be made to Hospice House of St. Mary's, P.O. Box 625, Leonardtown, MD 20650. Arrangements by the Brinsfield Funeral Home, P.A., Leonardtown, Maryland.