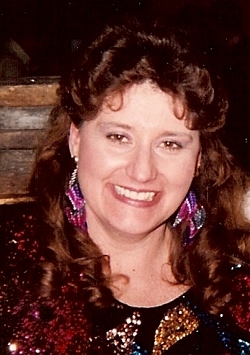 Marsha, A Warner-Carroll, 63, of Saint Leonard, MD, passed away suddenly Wednesday morning 17 January 2017. Born 10 October 1954 and raised with her siblings Vicki and Kirk Warner in the suburbs of Washington DC to include Silver Spring and Takoma Park, Maryland. Marsha attended and graduated from Montgomery Blair High School.

She earned a degree in Dental Hygiene from Allegany college in 1977. After graduation she moved to Southern Maryland and went about building a life. Along the way she met and married Paul Carroll, the love of her life in 1983, built a successful Dental Hygiene practice and created a large and vibrant network of friends, colleagues, patients, and family. Marsha worked with Dr. Parmentier, Dr. Halpern, as a contract hygienist at NAS Pax River and eventually spent a large part of here career working with Dr's Barley and Christie. Marsha loved her job and serving her patients and community.

Marsha tended her network of friends the way some people tend gardens. She was always nurturing her relationships with food, fellowship, and fun. She applied generous amounts of laughter, offered a strong shoulder to lean on, never scrimped on compassion, and applied loving honesty when needed.

She was the consummate entertainer; regularly hosting formal occasions, casual gatherings, and visits in her home. She especially loved to host regular lady's pool days during the summers. Marsha plied her guests with her infectious laughter, interesting conversation, great food, a variety of ever changing libations served in endlessly changing sets of glassware, and just the right amount of mischief.

She loved sitting on her porch and listening to her wind chimes while watching the sunrise in the winter and the aerial acrobatics of the humming birds she attracted to her home every year during the summer. Marsha loved to spend time one on one with friends often creating reasons to meet-up and commune. Her favorite tactic was to cajole, coerce, or con a friend into getting a pedicure. She loved the private moments she shared with friends; it was food for her soul.

Marsha was starting a new chapter when her book of life was so suddenly closed. That does not mean her story has ended. It continues on in the countless lives she has touched and those that loved her in return. She is loved and survived by her husband Paul Carroll; sister Victoria Dietrich of Ormond Beach, Fl; sisters-in-law Margie Warner of Clarksburg, Md; Vivian Weaver of Cocoa, Fl, Stephanie Mires of Sedona, Az; brother Kirk Warner of Clarksburg, Md; brothers-in-law David Christensen of Chicago, Il; Robert hunt of San Anselmo, Ca; Nieces Alexis Warner, Melissa Gibson, Corrine Flanary, Vicki Weaver; Nephews Joshua Warner, Joshua Christensen, Dan Kulowiec, Nic Kulowiec; and great nephew Jason Dietrich Jr.

Marsha had loving relationships with her Aunts Nadine Thompson and Beverly Martin; cousins Sharon Zamos, Jamie Boback, Dawna Gagnon, Stacy Thompson, and Kim Hurtch along with a constellation of loved second and third cousins. She is also survived by stepson Gary Hoel; grandson Devin Stevens, Blake Willeford-Hadrick; granddaughter, Tiffany Hoel; and great granddaughter Darrin Stevens Marsha was preceded in death by her father William Mason Warner, mother Doris Jean Warner, née Ettinger and nephew Jason Dietrich

Marsha's family will welcome friends into her home to celebrate her life on April 7th from 2 PM to 6 PM. In lieu of flowers please make a contribution to your favorite charity in Marsha's name.