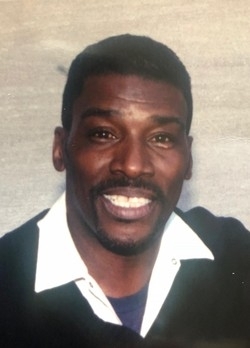 Donald Paul Young known to us as "Duck", departed this earthly life on Monday, February 5, 2018. He was born on September 3, 1952 in Avenue, MD to the late James Edward Young, Sr. and Gertrude Elizabeth Young. Donald was preceded in death by his father, James E. Young, Sr. and his siblings: Tamara Young, Diane Young, Terry Young, George Young, Timothy Young, and Mary Young.

In August 1972, Donald enlisted in the United States Marines, and proudly served his country as a Sergeant until his Honorable Discharge in August 1976. During his service he earned the Rifle Marksman Badge, Pistol Sharpshooter Badge, Merit Mast, and the National Defense Service Medal. He was employed as a Mechanical Engineer with the National Gallery of Art until his retirement. He had gifted hands and was a very smart man. Donald enjoyed going to the race track, working on cars, hanging with his buddies, and playing cards with family and friends. He was very loving, kind, and generous. Donald was loved by all.

Leaving to cherish his memory is his mother Gertrude Young, 2 children; Lakiesha Young-Woods and Donald Pierre Roberson, son-in-law; Jamal Woods, 2 grandchildren; Ishmael Robinson and Zoey Woods, siblings; Agnes Dorsey, Karen Young, Lestremayne Stewart (Paul), Deborah Young, Belinda Young, LaShoan Young, James Young, Jr., Edrick Young, and Carlton Young; and a host of nieces, nephews, family and friends.

Family will receive friends on Thursday, February 15, 2018 from 10:00 a.m. to 11:00 a.m. with a Mass held at 11:00 a.m., at Holy Angels Catholic Church, 21340 Colton's Point Road, Avenue, MD 20609. Interment will follow at Sacred Heart Catholic Cemetery, 23080 Maddox Road, Bushwood, MD 20618. Arrangements by the Brinsfield Funeral Home, P.A.