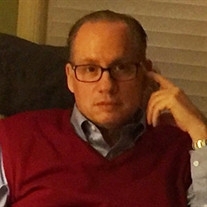 Robert "Bob" Allen Smith, 60, of Solomons, Maryland, passed away peacefully on Tuesday, February 6, 2018 at home surrounded by his family. He was born in Cheverly, Maryland to the late Ralph F. Smith and Carole (Hodge) Smith.

Bob worked for EMCOR Government Services as the Chief Engineer for the main U.S. State Department buildings managing the Engineering, HVAC, Mechanical, and Electrical departments. He also Owned and Operated Commercial Building Services, Washington, DC; previously managed the Engineering Department at the Jefferson Hotel, Washington, DC; Engineering Manager at Sea Island Resorts, Sea Island, GA; Assistant Director of Engineering at Hilton Ocean Walk Village, Daytona Beach, FL; Chief Engineer at Macy's West, Arizona, New Mexico, and Nevada; Chief Engineer at One East Camelback, Phoenix, AZ; and Director of Engineering at the Grand Hotel, Washington, DC. He was an expert in his profession, generous with his knowledge and skills, and enjoyed teaching others. He was best known for his sarcasm infused with humor.

Bob is survived by his children, Elizabeth Walter and her husband, Joe; Daniel Smith and his wife, Rachael; Aaron Smith and his wife, Lyndsey; his siblings, Catherine Insley and her husband Kenneth; Dale Savard and her husband Brad; along with his 7 grandchildren, extended family and friends. He was preceded in death by his wife Jan Maclean-Smith, and his brother Michael W. Smith.

The family will receive friends at Lee Funeral Home Calvert, 8200 Jennifer Lane, Owings, MD 20736, on Tuesday, February 13, 2018 from 5-7pm, Celebration of Life to follow. Inurnment will be private.