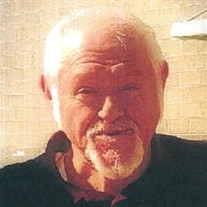 Rev. David Warren Henson, Sr., age 70 of Waldorf, Maryland, died February 6, 2018 at his residence with Hospice. David attended the National Church of God Ministries Program and became Senior Pastor at Pathway Church of God and Brandywine Church of God. He enjoyed hunting and fishing and in his early years prior to the ministry, he was a truck mechanic with Martin and Boyd Suspensions.

He was the son of Harold James Henson and Ann Cresanta Henson. In addition to his parents, he was also predeceased by his wife, Linda Lee Pair Henson. He is survived by his son, David W. Henson, Jr. (Kristine) and his grandchildren, Kaylyn and Briana.

A Memorial Funeral Service will be held on Tuesday, February 13, 2018 at 7PM at Open Gate Ministries in Waldorf, Maryland. Memorials in David's name are asked to the American Kidney Foundation.