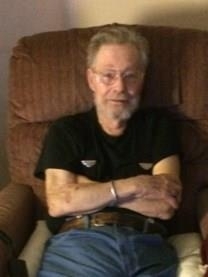 Robert Dewitt McDonald, 84, died Friday, February 2nd, 2018 at the Hospice of Charles County in Waldorf, MD following a brief illness. Robert McDonald was born and raised in Washington DC, the son of George Lester McDonald & Elizabeth (Bauer) McDonald

He leaves his daughters, Theresa Davis (Tammy) (VA) and Lisa Rawley (MD); his sisters, Katherine Butler (MD), Barbara Phillips (VA), Delores (McDonald) (VA / DC), Sandra Wallace (DE); his brothers George McDonald (NC), Raymond McDonald (MD); five grandchildren, Heather Hayden (SE), John Davis Sr (VA), Paul Rawley (MD), Forrest Rawley (MD), and Marishka Rawley (MD); great-grandchildren (VA) John Davis Jr, and Vincent Davis; and nephews, nieces, cousins, and many close friends.

He is predeceased by his wife Rosemarie Josephine (Kelley) McDonald, his parents George Lester McDonald, and Elizabeth (Bauer) McDonald, and his brother Eddie McDonald.

He spent most of his life as a resident in Lanham, and Waldorf, MD. In his early years, Mr. McDonald worked for Briggs Ice Cream Company as a Driver / Salesman. Later he transferred through the Teamster Union to Dolly Madison as Driver / Salesman. He met his wife, Rosemarie Josephine Kelley and later married in June of 1958 after completing his service in US ARMY that year.

Mr. McDonald had a passion for sports, and competitive events, and played tournament league bowling through MD, VA, NJ, and NY during his youthful years, and later joined a Billiard Tournament team in Waldorf in his senior years. He loved family interaction, and said his favorite part of family was the picnics and backyard gatherings.

The funeral service is scheduled at Huntt Funeral Home in Waldorf, MD on Friday February 9th, 2018. Visitation is scheduled at Huntt Funeral Home starting at 10:30-12:30pm, with a service scheduled at 12:30-1pm. Robert McDonald will be delivered to Cheltenham Veterans Cemetery leaving promptly at 1:15pm.