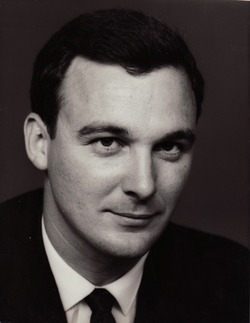 Eugene Armand Audette passed away on February 4, 2018 at Charlotte Hall Veterans Home in Southern Maryland after a period of declining health. He was 83 years old. Born in Brooklyn, New York in 1934, Gene was the son of Armand Adjuter Audette, an official at Ellis Island, and Nora Ellen "Pat" Audette (Carey), an employee of Chase Manhattan Bank.

Gene graduated from Fort Hamilton High School in New York in 1952. He managed the track team, acted in productions of the drama club, and won the Cooperation In Government award. He later attended the City College of New York. A United States Marine Corps veteran of the Korean War, Gene was attached to three Marine divisions during his four years of service, attaining the rank of Sergeant. Despite a severe vision deficiency in one eye, he was an Expert with pistols and Sharpshooter with rifles. He received numerous recognitions including the National Service Defense Medal, the Korean Service Medal, and the UN Service Medal.

In 1957, Gene moved to Australia, where he began a career in management that took him to all reaches of the globe, and where he became father of four with his wife, the late Carol Roberta Audette (Honkanen). Returning to the United States in the mid-sixties, Gene lived in Kearney, NJ, Annapolis, MD, Lake Barrington, IL and Palm Harbor, FL, interspersed with years in Montreal, Canada and London, England. Gene logged millions of air travel miles while consulting for WOFAC, a division of Science Management Corporation, where he engineered process improvements for countless firms around the world.

Upon retirement, Gene and his second wife Cecile split their time between Florida, where Gene served as a volunteer Fish and Game Warden and taught handgun courses at the local range, and their beloved lakefront cottage in St-Donat, Canada.

Gene is survived by his wife of 41 years Cecile Binet Audette, his children Scott Audette (Denise Stachurski), Sherry Audette Morrow (Scott Morrow), Jonathan Audette (Kay Kimball Gruder), and Melanie Audette (Mike Grimme), stepchildren Manon Ethier and Julie Durand (Ethier) (Claude Durand), sister-in-law Margaret Audette (Costello), and five nephews. He is grandfather of 15, and great-grandfather of 13 and counting. He was predeceased by his parents, his sister Rosemary Radel (Carey), his brother John Frederick Audette, and his stepson Pierre Ethier.

Funeral arrangements through Brinsfield Funeral Home, Charlotte Hall, MD. Mr. Audette will be honored with a memorial service later this year at Arlington National Cemetery. In lieu of flowers, donations can be made to a charitable cause such as the Charlotte Hall Veterans Assistance Fund (www.charhall.org), Hospice of St. Mary's, P. O. Box 625, Leonardtown, MD 20650 or the charitable organization of your choice.