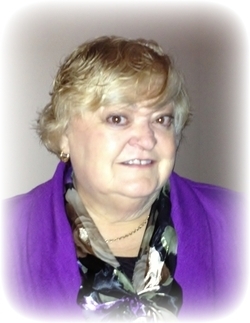 Adelaide Maryland Trossbach McBride, 71, of St. Inigoes, MD, passed away peacefully at her home February 2, 2018 surrounded by her loving family. She was born June 16, 1946 in Leonardtown, MD to the late John Linwood Trossbach and Mary Adelaide Norris. She was preceded in death by her infant daughter, Easter Lily McBride, alive only a few short hours before departing for heaven.

Adelaide is a lifelong resident of St. Mary's County. She is a graduate of University of Maryland and Florida State for her Bachelor's and Master's degrees. On May 23, 1966, she married her beloved husband, Buddy William McBride, Sr. of Niles MI, in Leonardtown, MD. Together they celebrated over 51 wonderful years of marriage. She was employed by the Department of Defense at both NAS Patuxent River and NESEA with many years of dedicated service until her retirement. After retiring she earned her real estate license and began a career as realtor with Franzen Realty, Inc. in Lexington Park, MD. She was an active member of the local Ridge Lions Club, worked with the Lions District 22-C and the Lions Youth Foundation; a dedicated supporter of Saint Michael's School in Ridge, MD; a Distinguished Toastmaster; a member of the Maryland Elections Board; and a member of the Ladies Auxiliary Fleet Reserve Association Unit 93 among others. She gave of herself and her time freely to all who needed it.

In addition to her beloved husband, Addie is survived by her daughters Charlene Joan McBride Taylor and Kathleen Marie McBride Coulby; her son Buddy William McBride Jr.; her sisters Hilda Hall, Marjorie Ridgell, Nita Smith, and Amy Fenhagen; her brothers George Trossbach, Bill Trossbach, and Buster Trossbach; and her 5 grandchildren Joe, Kelly, Gabby, Chris, and Tommy.

Family will receive friends on Monday, February 5, 2018 from 5:00 to 8:00 p.m., with prayers recited at 7:00 p.m., at St. Michael's Catholic Church, 16566 Three Notch Road, Ridge, MD 20680. A Mass of Christian Burial will be celebrated by Reverend Peter Giovanoni on Tuesday, February 6, 2018 at 11:00 a.m. Interment will follow in the church cemetery.

Serving as pallbearers will be Tommy Raley, Ronnie Raley, Chip Raley, Steve Coulby, Jonathan Trossbach, and Robby Hall. Honorary pallbearers will be Kenny Trossbach and her nephews, Junior Trossbach, Brother Ridgell, Korey Smith Buddy Trossbach, Jimmy Trossbach, Ray Mercure, John Zyla, and Don Geller. In lieu of flowers, memorial contributions may be made to St. Michael's School, P.O. Box 259, Ridge, MD 20680. Arrangements by the Brinsfield Funeral Home, P.A.