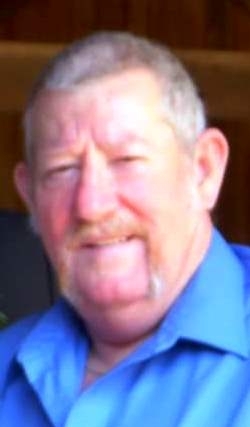 Douglas McArthur Moore, 72, of Lusby, MD and formerly of Morgantown, WV, passed away on January 28, 2018 at his residence. Douglas was also known as Doug, Pop-Pop and Grumpy Gills. Born August 12, 1945 in Bradshaw, WV, he was the son of the late Walter H. Moore and Edith C. (Bellew) Moore.

Doug moved to Waldorf, MD from WV in 1985 and then to Lusby, MD in 1991. He retired as a residential carpenter and his hobbies included fishing, camping, hunting in his younger days, western movies, and eating crab legs and shrimp with his grandchildren.

Doug is survived by his wife Dona S. Moore whom he married on March 13, 1985 in LaPlata, MD; his daughter, Robin Goldsmith of Lusby, MD; his grandchildren, Joshua, Spencer and Shelby Goldsmith; and his brother, Eli McCoy of WV/Hurlock, MD. He was preceded in death by his sisters, Patty Underwood and Cleatus Gibson.

A Memorial Service will be held on Thursday, February 8, 2018 at 11:00 a.m. at Olivet United Methodist Church, 13575 Olivet Road, Lusby, MD 20657. Memorial contributions may be made to the Calvert County Watermen's Association, 12925 Spring Cove Drive, Lusby, MD 20657. Arrangements by Rausch Funeral Home.