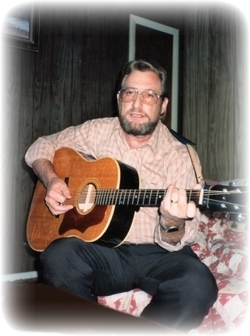 Leonard Thomas "L.T." Dixon, 75, of Mechanicsville, MD passed away in peace on January 20, 2018 at his residence. Born, June 23, 1942 in St. Mary's County, MD he was the son of the late Leonard Thomas Dixon, Sr. and Phyllis Graves Dixon.

L.T. loved his family, his children and was a very proud Grandfather. L.T. was a lifelong resident of St. Mary's County. He was a 1961 graduate of Margaret Brent High School and attained some Trade and Tech Education. L.T. loved playing music in local Halls, farming his land and worked in sales for Electrolux and later was employment by the St. Mary's County Government Highway Maintenance until he retired.

L.T. then enjoyed retirement and began traveling with his dear friend and companion Joyce Howllett of North Beach MD. L.T. loved boating, fishing and golfing on the Florida greens and enjoying his family. L.T. loved traveling the county and country taking photos of old barns and buildings, he enjoyed learning the history behind the old buildings and the many hours spent talking to folks intrigued by the story's left behind. His travels took him to Nashville Tennessee where he finally fulfilled a lifelong dream of recording a few songs that he wrote many, many years ago about his home growing up in Laurel Grove of St. Mary's County which is where he was most happy, up on his farm watching the deer graze in the field from the front porch of his home. Of all the places in the world he'd traveled, home in St. Mary's was his favorite.

Leonard is survived by his daughter, Jeannine Johnson and her husband, Rev. Scott Johnson, of Mulberry, FL, his son, Wesley D. Dixon and his wife Sandy Dixon, of Tallahassee, FL, siblings, Lynn Dixon, Cheryl Ann Dixon, and Lisa Wood and her husband Winston Wood, all of Mechanicsville, MD, two grandchildren, and six great grandchildren. He was preceded in death by his son, Leonard (L.T.) Dixon, and his siblings, Daniel "Danny" Floyd Dixon, and Carolyn Woodburn.

A Memorial Service will be held on Friday, February 2, 2018 at 6:00 p.m., at Faith Bible Church, 26325 Three Notch Road, Mechanicsville, MD 20659. Officiated by Rev. Scott Johnson. Memorial contributions may be made to Faith Bible Church. Arrangements by the Brinsfield Funeral Home, P.A.