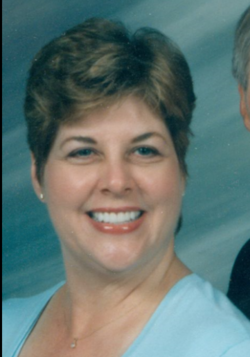 Born October 24, 1950 in Fredericksburg, VA to the late Bernard Ford and the late Frances Busking Ford. She has one sister, Delma Ford Luskey who passed in July 2000. Dolores was raised and lived in Colonial Beach, VA and graduated from Colonia Beach High School in 1969. She married to Harry Lee Cooper on April 26, 1970. She lived in Prince Georges County, MD until moving to Mechanicsville, MD in November 1979. Dolores worked as a Secretary at two national labor unions in Washington, DC; including the United Brotherhood of Carpenters and Joiners for more than twenty years until 1998.

Dolores began working in dental offices in Charles and St. Mary's including for Drs. McRae, Nesbit and Saoud. She retired in 2010 after being diagnosed with breast cancer. After surgery and chemo-therapy was cancer free until March 2016 when diagnosed with state 4 gastric cancer.

Dolores enjoyed cruises in the Caribbean and traveling in the U.S. One of her favorites was a mid-December stay in New York City, which included Christmas show at Radio City Music Hall, dinner at Tavern on the Green in Central Park, Broadway musical, Mama Mia, carriage ride through Central Park and department stores decorated for the holidays. Her other was Christmas in Key West, Florida where she enjoyed watching sunset over the Gulf each evening and the butterfly museum.

Her actual favorite Christmas in Maryland was one year Social Services in Charles County distributed Christmas lists from under privileged families. She got a list from a young girl whose list mainly consisted of gifts for her siblings and parents. Her personal requests at the bottom of the list were for bedding and a coat. That family received everything on that list and more. Dolores never felt better about Christmas than that year.

Funeral arrangements are being handled by Brinsfield Funeral Home in Charlotte Hall, MD and are private.