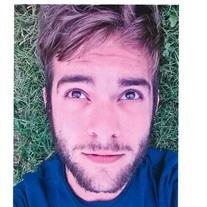 Spencer Austin-Mitchell Burch of La Plata, Maryland, died suddenly on January 17, 2018. He was 23 years old. He was born June 28, 1994 in Fort Walton Beach, Florida. Spencer worked as a cook and kitchen manager at several local restaurants and loved anything to do with music. He sang, played several instruments and enjoyed digital music production. He was an entertainer. No matter the time or place it was his goal to make the people around him happy. His smile was illuminating. He loved animals, and his friends but most importantly, he wanted to make his family proud.

He was preceded in death by his beloved grandmother, Christina Willett. In addition to his mother Kimberly Ann Burch, Spencer is survived by his brother Zachary Ryan Mitchell; Dear Family Friend Damon Harris, his father Rodney Mitchell, grandfather Walter Everett Willett; uncles Raphael "Ray" Wallace Burch IV and his wife Julie, and Seth Everett Willett; cousins Jesse Nathaniel Burch and his partner Seany, Raphael "Buddy" Wallace Burch V, Elizabeth "Beth" Teddy Burch, and Sierra Diane Burch.

Visitation will be held on Wednesday, January 24, 2018 from 5 PM to 8 PM with a service at 7 PM at the Raymond Funeral Service, P.A., 5635 Washington Avenue La Plata, MD 20646. Interment will be private. The family is asking that in lieu of flowers a donation be made to the memorial fund set up for Spencer at Click here to support Spencer Burch Memorial Fund organized by Kimberly Burch: https://www.gofundme.com/spencer-burch-memorial-fund. Arrangements by Raymond Funeral Service.