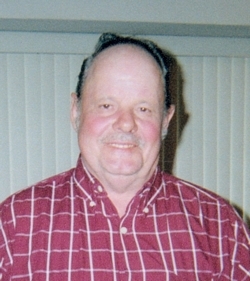 Clarence Everett Goldsmith Sr., 72, of Newburg, MD passed away on January 19, 2018 at Bridge Point Hospital National Harbor. Born on August 30, 1945 in La Plata, MD to the late George Alton Goldsmith and the late Mary Lucretia Goldsmith, Clarence is also preceded in death by his brothers, George Junior Goldsmith and Frances Roger Goldsmith. He is survived by his wife, Marie Croft; sons, Clarence "Jeff" Goldsmith, Jr., Lemuel Goldsmith and Patrick Goldsmith; sisters, Shirley Smith and Mary Helen Turner; grandchildren, Jeffrey, Brittany, Cilla and Brian; and great-grandchildren, Carter and Summer.

Clarence was employed by State Hwy. Administration as an equipment operator and a painter. He farmed and liked to cook and garden in his spare time. He also enjoyed being surrounded by his family and looked forward to playing cards Friday and Saturday nights.

Visitation will be held on Wednesday, January 24th from 2-4PM and 6-8PM with a prayer service at 7PM at the Arehart-Echols Funeral Home, PA (211 St. Mary's Ave., La Plata, MD); A Graveside Service will be held on Thursday, January 25th at 11AM at Christ Church-Wayside (13050 Rock Point Rd., Newburg, MD. Arrangements by Arehart-Echols Funeral Home.