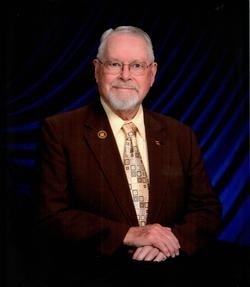 Clifford Lyle Bates, 86, of Charlotte Hall, MD, a retired District of Columbia firefighter, died January 20, 2018. Born in Barrington, Illinois he was the son of the late Benjamin and Gladys Bates. In addition to his parents, his brother Ted Bates, brother-in-law Michael J. Paduda Jr., in-laws Margaret and Michael J. Paduda Sr., and son-in-law Glenn Campbell preceded him in death.

He is survived by his wife of 63 years, Margaret Paduda Bates, of Charlotte Hall; sons Clifford Martin Bates (Mary Beth), of Frederick, Md., and Timothy Bates (Stephanie), of Upperville, Va.; daughters Sharon Dvorak, of Charlotte Hall, and Peggy Campbell, of Windsor, Ontario, Canada; brother Gerald (Lee) Bates, of Viola, Idaho; and seven grandchildren: Ben (Emma), Luke and Claire Bates, Jeremy (Kelly), Jason (Cortney) and Jenna Dvorak, and Ty Campbell (Kathy). Other survivors include his sisters-in-law Mary Paduda, of Upper Marlboro, Md., Patricia Paduda Farmer (Mike), of Laurel, Md., and Mary Bush Paduda, of Bogalusa, Louisiana, and many nieces, nephews and friends.

A proud US Marine Corps veteran, Mr. Bates served during the Korean War. As an amphibious tank driver, he saw battle in major campaigns at Inchon and the Chosin Reservoir. While on leave, he met his future wife in 1952 and married Margaret on November 20, 1954.

A convert to Catholicism, he was a faith-filled man who led a good life. After serving in all the chairs, in 1990, he became Grand Knight of the St. Pius X Council, No. 4076, Knights of Columbus, in Forestville, Md. Over the years, Mr. Bates was active in the National Guard, Civil Air Patrol, Veterans of Foreign Wars, American Legion, Catholic War Veterans and was especially proud of his work as a leader with the Boy Scouts of America. He loved to hunt, fish and play cards and Mahjong. Cliff Bates was well loved by his family and friends and will be deeply missed.

Family will receive visitors on Wednesday, January 24th from 2PM-6PM with prayers recited at 5PM at Brinsfield Funeral Home, 30195 Three Notch Road, Charlotte Hall, MD 20622. A Mass of Christian Burial will be on Thursday, January 25th at 10AM at Our Lady of the Wayside Church, 37575 Chaptico Road, Chaptico, MD 20621 with Reverend Michal Sajnog officiating. Interment will follow at Resurrection Cemetery, 8000 Woodyard Road, Clinton, MD 20735. Arrangements by Brinsfield Funeral Home.