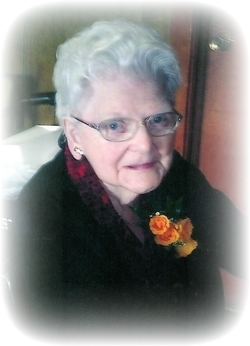 Elizabeth Lee (Aud) Lancaster, 96, died peacefully on January 17, 2018 at St. Mary's Nursing Center. Born on August 12, 1921 in Pearson, MD to the late Benjamin Francis Aud, Sr. and Irene (Miles) Aud. She attended Little Flower School and St. Michael's School.

Lee is survived by her children: Jo Anne Mundie, Johnny Hayden (Phyllis), Betty Schuh (Buddy), Tommy Hayden (Barbara), LeeLee Raley, Chuck Lancaster (Janie), Mimi Taylor (Jim), George Lancaster (Susan), and Richard Lancaster; her sister, Anne Lancaster; her brother, Jack Aud (Margaret); 22 grandchildren; 46 great grandchildren and 4 great-great grandchildren. In addition to her parents she is also preceded in death by her husband, Charlie Lancaster; daughter, Linda Matthews; first husband, Lambert Hayden; and siblings: Hilda Weiland, Franklin Aud, Dick Aud, and George Aud.

Family will receive friends on Tuesday, January 23, 2018 from 9:30 a.m. to 11:00 a.m. at St. Cecilia's Catholic Church, 47950 Mattapony Road, St. Mary's City, MD 20686. A Mass of Christian Burial will be celebrated by Reverend Scott Woods at 11:00 a.m. Interment will follow the Mass at St. Michael's Catholic Cemetery, Ridge, MD. Memorial contributions may be made to St. Mary's Nursing Center, 21585 Peabody Street, Leonardtown, MD 20650 and Ridge Volunteer Rescue Squad, P.O. Box 456, Ridge, MD 20680. Arrangements by Brinsfield Funeral Home.