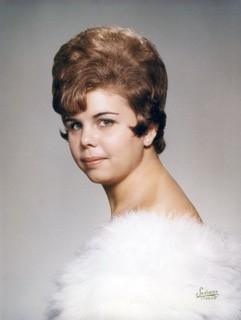 Judith "Judy" Ethel Gulizia, 72, of St. Leonard, MD passed away on January 13, 2018 in Prince Frederick, MD. She was born on March 30th, 1945 in Brooklyn, NY to Henry and Vesta (Honoré) Frey. Judy moved to Staten Island with her parents and brother, Neal when she was 10 years old. She graduated from Tottenville High School in Staten Island, NY in 1962. After high school, she attended trade school in Staten Island, NY to learn how to operate a keypunch machine. She received a certificate of achievement for completion of the program.

Judy worked for a local bank as a keypunch operator for several years until she married Albert (Al) Richard Gulizia in 1967 in Staten Island, NY. The couple moved to Brick, New Jersey shortly after their marriage and raised two children. They were happily married for 50 years. Judy enjoyed helping others and volunteered at a local nursing home for many years. She loved making homemade crafts and had an amazing talent for making something beautiful out of the most modest supplies. She had a wonderful sense of humor and was often quoting funny lines from movies in her daily conversations. Judy and Al moved to St. Leonard, MD when Al retired in 2000 to be closer to their children and grandchildren.

Judy was preceded in death by her parents, Henry and Vesta and her nephew, Joel Frey. Judy is survived by her husband, Al of St. Leonard, MD, her daughter, Christine (John) Roberts of Huntingtown, MD, her son, Brian (Lea) Gulizia of Manassas, VA, four grandchildren, Nicholas, Michael, Sara and Emily, brother Neal (Connie) Frey of Huntington Station, NY, Uncle Frank (Maureen) Honoré of Virginia Beach, VA and brother-in law Charles (Regina) Gulizia of Forked River, NJ. Judy is also survived by her niece Heather, nephew Charlie, many cousins and her lifelong friends Carol (Harry) Knutsen and Rona Mininni.

The family will receive relatives and friends on Monday, January 15th, 2018 from 4pm to 6pm with a service to follow at 6 PM at Rausch Funeral Home at 4405 Brooms Island Road, Port Republic, MD 20676. Interment will be private. In memory of Judy the family requests memorial donations be made to Calvert Hospice, 238 Merrimac Court, Prince Frederick, MD 20678. Arrangements by Rausch Funeral Home.