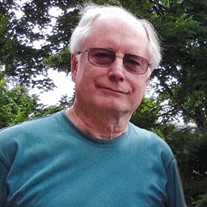 Daniel Norris Taylor (Dan/Danny). On Saturday, January 6, 2018, Dan passed away unexpectedly. Born in Prince Frederick, Maryland, to John (Jack) and Florence (Flo) Taylor, he was a life long resident of La Plata. He graduated from La Plata High School in 1958. Mr. Taylor served in the United States Navy from 1958 to 1962. As a signalman on the U.S.S Conway, he participated in photographing Soviet vessels during the Cuban missile crisis. His ship was also present during the re-entry of Gus Grissom's space capsule.

He was an avid cyclist who could be found on the Indian Head Rail Trail several times a week and had just returned from a vacation in Florida where he logged several miles on the Gainesville to Hawthorne trail. Dan is survived by his wife, Donna Thomas Taylor; his children, Christopher Taylor and Catherine Taylor, his grandson, Dylan Taylor; and his brother and sister-in-law, John and Kathy Taylor.

Friends received on Tuesday, January 16, 2018 from 1PM until time of Memorial Service at 3PM at Raymond Funeral Service Chapel, 5635 Washington Avenue, La Plata, Maryland 20646. Memorial contributions can be made to the Rails-to-Trails Conservancy. Arrangements by Raymond funeral Service.