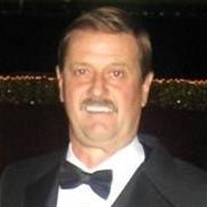 Gerald "Kenny" Fincham, age 68, of Hughesville, MD lost his battle with cancer on Sunday, January 7, 2018 while at the Charles County Hospice House. He was born July 28, 1949 in Mill Creek, West Virginia to the late Edgar and Madeline Fincham. He enlisted in the U.S. Marine Corps on May 5, 1969 which started a family tradition, especially when all three of his children became U. S. Marines. An extremely hard worker, he entered into construction and was a long-time employee of both Gebhardt, Inc. of Clinton, MD and Martin and Gass, Inc. of Arlington, VA. He was an active member and former Commander of the Jameson-Harrison American Legion Post 238 for more than 30 years.

He is survived by his wife of 45 years, Linda; two sons, Clifford and Daniel; daughter, Tiffany (Johnson); seven grandchildren who called him "Granddaddy"; four surviving sisters: Louise Sexton, Mabel McCarthy, Sudie Fincham, and Janet Sutton; and numerous other family members and friends.

The family will greet friends from 5:00 pm to 7:00 pm on Thursday, January 11th at the Raymond Funeral Service, 5635 Washington Avenue, La Plata, MD where Services will be held on Friday at 11:00 am. A private interment will be held at Cheltenham Veterans Cemetery at a later date. In lieu of flowers, donations can be made to Charles County Hospice 2505 Davis Road Waldorf, MD 20603 or to the Semper Fi Fund 825 College Blvd. Suite 102 PMB 609 Oceanside, CA 92057 to help other families in need. Arrangements by Raymond Funeral Service.