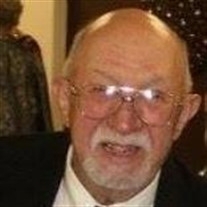 Henry L. Waller, age 81, of Spring Hill, Florida (formerly of Pomfret, Maryland) passed peacefully January 2, 2018 with his loving wife (of 54 years) Judy by his side. He was the son of George Waller and Cornelia Gregory. In addition to his parents, he was also predeceased by his granddaughter, Lauren; his brother, Wilson; and his sisters, Jean, Marie and Joy. He is survived by his daughters Jennifer (Ronald) and Amy (Tim); his brother, David (Barbara); four grandchildren; and two great grandchildren.

Henry was in the Air Force, worked for NOAA as a weatherman, and then at the Washington, DC Navy Yard as a computer programmer. It was an honor to know Henry. We were all lucky to have had him in our lives as his gentle soul will be missed and remembered forever. Unfortunately, his jokes as well. Henry enjoyed being a member of the Knights of Columbus, spending time with family and liked to play golf. (even if he wasn't very good). He has now earned his wings and is flying with the Angels. Until we meet again, all of our love.

Friends received on Wednesday, January 10, 2018 from 10AM until time of Mass of Christian Burial at 11AM at St. Joseph's Catholic Church, 4590 St. Joseph Way, Pomfret, Maryland 20675. Interment to follow in the church cemetery resting forever with his granddaughter by his side. Memorial contributions in Henry's name may be sent to Pancreatic Cancer, 1500 Rosecrans Avenue, Suite 200, Manhattan Beach, California 90266. Thank you for visiting Henry's page. Know that our Dad, Judy's husband of 54 years and your friend loved you very much. He had so many wonderful friends and family members and he talked of you often. Arrangements by Raymond Funeral Service.