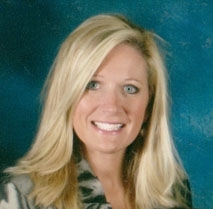 The Lord has called home our beloved Denise Ann Cheseldine, 49, on the 5th day of December, 2017. She was surrounded by family and friends at Florida Hospital, Sebring, FL. Denise was born on Oct. 2, 1968 at Fort Ord Army Hospital, Monterey, CA. She graduated from Athens High School, class of 1986 and graduated in 1989 from Kellogg Community College in the field of Dental Hygiene.

Denise loved people unconditionally. She was a loyal daughter, sister, and friend and will be missed greatly. Her most precious treasures were her two daughters who truly were the glory of her. She instilled in them her enduring love. She was a wonderful mother.

She is survived by her daughters: Desiree Nuckols, of Turkey, NC; Kaylee Cheseldine, of Avenue, MD; her mother and step-father, Kay and Harold Norton; her father and step-mother, Steve and Linda Conlogue; sister, Shannon Miller and husband, Jim; brother, Tim Conlogue and wife, Mary; grandparents: Carolyn and Duane May; nieces: Sydney, Avery, Bridget Miller, Emily Conlogue; and nephews: Tyler Conlogue and Jake Ure.

A memorial gathering will be held on Saturday, January 27, 2018 in Solomons, MD at the Clubhouse of the Oyster Bay Place Condominiums, 50 Oyster Bay Place, from 2 p.m. to 5 p.m. Please bring your photos and fond memories as we celebrate Denise's life. Any donations, in Denise's memory, should be directed to the Susan G. Komen Breast Cancer Foundation, Inc.