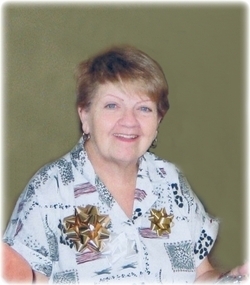 Elaine Lucille Altomare, 78, of Solomons, MD passed away on December 27, 2017 at Solomons Nursing Center. Elaine was born on November 17, 1939 in Brooklyn, NY to the late Anthony LaBozzetta and Genevieve Hess LaBozzetta.

Elaine married Michael Altomare on May 1, 1960 in Brooklyn, NY. She retired from J.C. Penney after 25 years of employment. Elaine enjoyed sewing and caring for animals, especially her cats and birds, but most of all she loved her family and enjoyed spending time with her grandchildren.

Elaine is survived by her children and spouses, John and his wife, Angela Altomare, of California, MD, and Michael and his wife, Sharon Altomare, of GA; siblings, Marie and her husband, Emile Laurino, of FL, Michael and his wife, Lucretia LaBozzetta, of FL, and Bertha and her husband, Robert Leone, of CA. Her grandchildren are Steven and his wife, Miranda Altomare, of GA, Daniel Altomare, of Washington DC, Jennifer and her husband, DJ Messer of GA, Meghann Altomare, of PA, Kevin Altomare, of PA, Nicole Altomare, of Lexington Park, MD, and Emily Altomare, of St. Leonard, MD; her great grandchild is Hixson Messer, of GA.

A private family memorial service will be held at a future date by the family. Memorial contributions may be made to The National Kidney Foundation, the American Heart Association, or the American Diabetes Association. Arrangements by the Brinsfield Funeral Home, P.A.