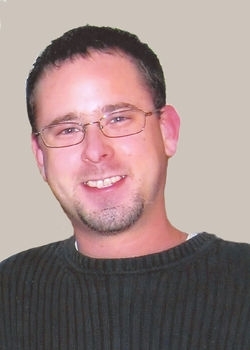 Thomas Erik Pinekenstein, 39, of California, MD died December 28, 2017. Erik was born on November 6, 1978 in Charlottesville, VA to Mark H. Pinekenstein of California, MD and Joyce Dodson Pinekenstein Weston of Great Mills, MD

Erik is a graduate of Leonardtown High School. He enjoyed working with electronics and was employed by Verizon for over five years. He was an avid reader, and enjoyed cooking and gardening. Erik's jovial personality and love of Reggae music was treasured by his many friends. The beach brought him great comfort and he loved to spend time on the water. He was an avid sailor and also enjoyed swimming. He resided on a sailboat at Fort Walton Beach, FL for four years, and always hoped to return there. He loved his family deeply, especially his son, Devan.

In addition to his parents he is also survived by his son, Devan Pinekenstein, his siblings, Bradley Pinekenstein (Kelly) of Vienna, VA and Rebecca G. Lilly (Martin) of Laurel, MD; nephew, Schark Pinekenstein; and many extended family and friends. He is preceded in death by his sister, Sara Rae Pinekenstein.

All services will be private. Memorial contributions may be made to Walden Sierra, 3007 Business Center Drive, Charlotte Hall, MD 20622. Arrangements by the Brinsfield Funeral Home, P.A.