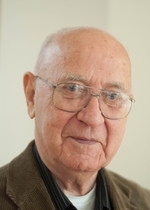 Roy David Ashley Sr., passed away on Saturday, December 23, 2017, at the age of 88. He is survived by his wife Helen Ogle Ashley. Also survived by his children; Roy D. Ashley Jr., Donna Ashley Tennis and Teresa Ashley Krosnick. Grandchildren; Amelia Michelle Ashley, Ryder Monroe Ashley, Ava Margaret Tennis, Erin Lilian Tennis, Laura Ashley Krosnick Walker, John Carl Krosnick III. Great grandchildren; Graham Leif Krosnick and Jordan Tyler Walker.

His love of all people, his kind smile his ability to blend humor with his strong Christian faith will be remembered. He was born in Charlottesville, VA on September 29, 1928 he was the son of the late Lillian Adeline Ashley. His beloved mother passed when he was 2. He served in the Airborne Division of Army in the Korean War and Navy Reserves until the age of 60. He graduated from the Hargrave Military Academy in 1951 with a BS in Chemistry, MS in Safety Engineering and PhD in philosophy at the University of Maryland in 1994. He was an Industrial Hygienist for EPA and Health and Human Services. He taught at the University of Maryland for 10 years and served on the board of trustees at UMUC. He moved to Leonardtown, MD in late 1990s and volunteered at Saint Mary's Hospital until 2014.

The family will receive friends on Thursday, December 28, 2017 from 5:00-8:00 PM with prayers recited at 7:00 PM in the Mattingley-Gardiner Funeral Home, Leonardtown, MD. A Funeral Service will be held on Friday, December 29, 2017 in the Funeral Home Chapel with Pastor Dan Moore officiating. Interment to take place in Arlington National Cemetery at a later date. Arrangements by Mattingley-Gardiner Funeral Home.