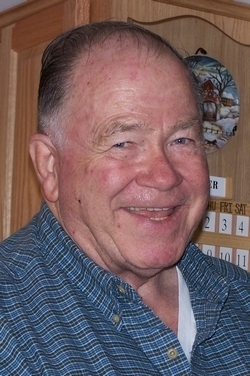 Michael Roger "Mike" Hoffman, 80, passed away December 25, 2017 in Salisbury. He was born on July 5, 1937 in Washington, D.C. He grew up in Brentwood, Maryland where he attended school and later became a Mt. Rainier City Police Officer. He met Amy Buff in February of 1961 during a routine traffic stop and they were married six months later. Michael joined the Prince George's County Fire Department in 1967 and became a career Firefighter until his retirement in 1986.

When he was not working at the Fire Department, Michael enjoyed working with his brothers doing roofing and guttering. In 1987, Michael became a Deacon in the Catholic Church and pursued a spiritual journey which took him to both Medjugorje, Yugoslavia and Rome, Italy. In 2003, Michael and Amy relocated to the Eastern Shore of Maryland where they enjoyed retirement until Amy's death in 2007. Michael remained in Delmar then later relocated to Salisbury.

He was preceded in death by his wife Amy Buff Hoffman and is survived by daughters Julie Ann Ritchie and husband Ralph of Dameron, MD and Jeanine Marie Hoffman of Fruitland, MD. Also surviving are grandson Keith Michael Hoffman of Jacksonville, FL, granddaughters Kimberly Marie, Jessica Lynn and Jennifer Ann Miles, all of Fruitland, MD, and a brother Harold Hoffman of Hyattsville, MD. Arrangements by Rausch Funeral Home.