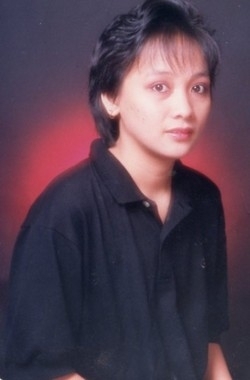 Rowena Tan "Wheng" De Guzman, 48, of Lexington Park, MD died on December 24, 2017 at MedStar St. Mary's Hospital in Leonardtown, MD surrounded by her loving family. She was born on March 30, 1969 in the Philippines, to Gloria Tan and the late Lamberto De Guzman.

Wheng was born and raised in the Philippines. She is a graduate of Villa Roman High School. In 1992 she moved to Southern Maryland and became a permanent resident. Family was very important to her and she enjoyed living near them. She was employed as a food server at McDonald's in California, MD for the past 10 years. She was friendly to all who knew her. She enjoyed shopping and cooking. She was a beautiful singer and loved to sing karaoke.

In addition to her mother she is also survived by her siblings: Florencia Farquhar, Imelda De Guzman, Eduardo De Guzman, Rogelio De Guzman, Marietta Singh, Emily Tan Riebel, and Carmelita Montes; and many nieces, nephews, cousins, and extended family and friends. In addition to her father, she is also preceded in death by her brothers, Ludivico De Guzman and Manuel De Guzman.

Family will receive friends on Saturday, December 30, 2017 from 12:00 to 3:00 p.m., with a Funeral Service celebrated by Reverend Marco Schad at 2:00 p.m., at Brinsfield Funeral Home, P.A., 22955 Hollywood Road, Leonardtown, MD 20650. Interment will be private. Arrangements by the Brinsfield Funeral Home, P.A.