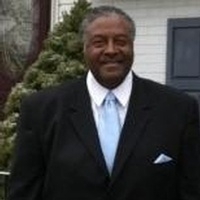 CMSgt. Edward Lee Jackson, USAF Retired, 81 of Waldorf, Maryland. Suddenly on the evening of December 15, 2017, God welcomed home our dear loved one, Edward Lee Jackson. Edward was born on March 22, 1936 in Lynchburg, Virginia to John Edward Jackson and Ruby Lee Branch. He was raised by his maternal Grandmother Lelia Branch and paternal Grandfather Luther Branch. He was also raised by his Aunts: Lelia Pollard, Ella Capps and Beulah Fuqua and Paternal Grandmother Marcellas Jackson and Grandfather John Henry Jackson, Paternal Aunt Josephine Warrick and Paternal Uncle Arthur Jackson.

Edward was given the nickname of "Tack Jack" in high school for being as "sharp as a tack" and was subsequently called Jack in later years. Jack attended Payne Elementary School and graduated from Dunbar High School in June of 1954. He attended Virginia Seminary and College until 1956 and the School of Visual Arts in New York City from 1956 until 1957. Since 1983, Jack lived a comfortable life in Waldorf, Maryland. He was a devoted member of the New Hope AME Church and the VFW Post 8810 in Waldorf and leaves behind a host of extended beloved relatives and friends.

He joined the United States Air Force (USAF) in September of 1957 and in May 1958, married the love of his life, Barbara E. Styles. They traveled to many locations around the world and within the US including Turkey, Japan, Vietnam, Thailand, Tennessee, Virginia, Texas, New Jersey, Louisiana, and North Carolina. Ascending in rank throughout his military career, Jack retired honorably after reaching the highest NCO rank of Chief Master Sergeant from his last assignment at Seymour Johnson AFB in 1981. His military decorations include: Small Arms Expert Marksmanship Ribbon; Armed Forces Expeditionary Medal; Noncommissioned Officers Professional Military Education Ribbon with device; Good Conduct Medal (Army); AF Longevity Service Ribbon with five devices; National Defense Service Medal; Vietnam Service medal with three devices; AF Outstanding Unit Award with three devices; Republic of Vietnam Campaign Medal with three devices; AF Good Conduct Medal with six Oak Leaf Clusters; Bonze Star with one Oak Leaf Cluster; Meritorious Service Medal with two Oak Leaf Clusters and AF Commendation Medal with two Oak Leaf Clusters. Once leaving the USAF, Jack served as a Correctional Officer at Neuse Correctional Institution in Goldsboro, North Carolina before being hired by the Department of Navy at Indian Head, Maryland in 1983. He was promoted over the years to GS-14 in the field of material management and retired in May 2004 from the Department of Navy.

His beloved wife, Barbara, preceded him in death on December 23rd of 2010 and they are survived by four children; Valencia (Larry), Deborah, Vincent and Lisa (Osbourne); seven grandchildren: Vaterio (Danielle), LaShay (Sean), Jasmyn, Ashlee, Bria, Steven and Amber; and ten great-grandchildren: Kalisha, Veto, Kamry, Andrew, Oasis, Autumn, Jillian, Felix, Omarian, and Christian.

Viewing, 10:00 am until time of service, 11:00 am, Tuesday, December 26, 2017 at the New Hope African Methodist Episcopal Church, 12310 Washington Square, Waldorf, Maryland 20601. Interment, 2:30 pm, Maryland Veterans Cemetery, 11301 Crain Highway, Cheltenham, Maryland 20623. Arrangements by Thornton Funeral Home.