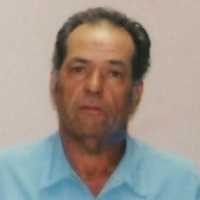 Augustus Alexander Proctor Sr., affectionately known to family and friends as "Gus," quietly slipped into eternity, surrounded by the love of his family on Sunday, December 17, 2017. Gus was born to the late Robert Sherman Proctor and the late Jane Key Proctor on August 12, 1941 in Ironsides, Maryland. In addition to his parents, he is preceded in death by his sister, Irene Proctor and brothers, John, Jerome "Shoemaker," Roland, James "Jimmy," William "Billy," and Robert "Teeny."

He attended Pomonkey High School and was a life long resident of Charles County, Maryland. Gus worked as a Laborer for many years for both BB Kemp Farms and Construction until he became employed and ultimately retired from the Charles County Government as a Groundskeeper.

In 1967, while hanging out with family and friends, Gus caught the eye of Louise "Bernadette" Jamieson and they were married on November 16, 1968. They were married for 49 years and anyone who knew Bernadette knew she was fiercely protective over her man and marriage. From this union, two sons were born, Augustus, Jr. and George. Gus also had a daughter, Crystal Riley Johnson.

Gus was a man who enjoyed the simple pleasures in life such as hunting and fishing. More importantly, he loved his family. He would often have his nieces, Diane and Patty stay with his family on the weekends and then for a season, Diane and her twin boys, Brian and Aaron lived with Gus and his family.

He and his son, Gus, affectionately known to family as "Tubby," also enjoyed trap shooting and would travel to New York and Ohio to the turkey shoots. He and his son, George, affectionately known as "Bussie," would often watch the football games together and enjoyed going to the Fairgrounds. As much as he loved his sons, he especially enjoyed time with his "main man," Colin. Although Gus had a special and loving relationship with his grandson, Colin, he also had a love for all children. Each niece and nephew and neighboring children could always find support from Gus, from seeing them to the bus stop (when he could) to frying eggs and baking biscuits. Gus loved all things "outdoors," from tending to his garden to standing on his back step taking a smoke break. He also would rise early in the morning to sit under the tree just to "shoot the breeze" with his great nephew, Aaron.

In addition to his devoted wife, Bernadette, sons, Gus, Jr. (Anna) and George, and daughter, Crystal, left to cherish many memories are his grandsons, Colin Proctor and Kyheim Johnson; sisters, Lillian Proctor and Shirley (Richard) Bowie; brother, Alfred Proctor, sister-in-law, Christine Proctor; nieces, nephews and great nephews who had a special place in his heart, Diane Proctor and Pattie Gutrick, David and Ronnie Gutrick and Brian and Aaron Proctor, and a host of other nieces, nephews, relatives and friends.

His viewing will be held from 9am until time of service 11am, Thursday, December 21, 2017, Chapel of Thornton Funeral Home, P.A., 3439 Livingston Road, Indian Head, Maryland 20640. Interment St. Catherine's Church Cemetery, McConchie, Maryland. Arrangements by Thornton Funeral Home.