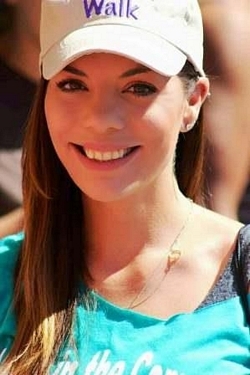 Trista Leigh Arndt, 33, of Lusby, MD passed away on December 16, 2017 in Huntingtown, MD. Born January 27, 1984 in Baltimore, MD. She was the daughter of Cynthia Lee Morgan and the late Herman Charles Arndt.

Trista graduated from Patuxent High School in 2002 and was attending the College of Southern Maryland to further her nursing career. She had obtained her certification for Certified Nursing Assistant.

Trista is survived by her mother, Cynthia Lee Morgan (Glen Cyr) of Solomons, MD; her step-father, Everette Morgan of VA; her twin sister, Crystal Mellon (John) of Lusby, MD and her brother, Herman C. Arndt of Lusby, MD; her uncle, Jack Wooden; her nephews, Aric Couey and Riley Couey of Lusby, MD, and her niece, Morgan Arndt of Lusby, MD.

Family will receive friends on Thursday, December 21, 2017 from 2:00 p.m. until 4:00 p.m. with a service to follow at 4:00 p.m. at Rausch Funeral Home, 20 American Lane, Lusby, MD 20657. Interment will be private. Arrangements by Rausch Funeral Home.

In lieu of flowers, contributions may be made in Trista's name to the Prevention of Heroin and Opiod Addiction in Calvert County, MD at https://www.paypal.me/MDHeroinAwareness. For more information, please visit https://mdheroinawareness.wixsite.com/maryland.