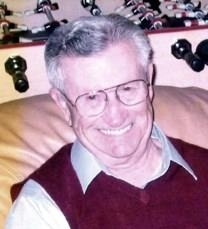 Horace Ellwood Willett, of Charles County went to be with the Lord on December 12, 2017. Horace was born in Maryland. He served his country in World War II with the 29th Artillery Division; and was one part of the offensive at Normandy Beach. Horace worked for the U.S Government as a Master Plumber, retiring from that position after many years.

Horace was a lifelong member of the VFW; he enjoyed dancing, traveling, spending time with his family and friends, hunting, steamed crabs, and Beagle training, as well as the field trials that went along with that sport. Horace was known to be a kind and loving man, who was devoted to his wife, and was always willing to help a friend or stranger.

Horace is survived by his beloved wife, Dorothy Willett, his loving step-children, William R. Goldsmith, wife Lorraine, Elaine Vick, husband Gary, Carol A. Smith husband Charles, and Robin Shannon, as well as 17 step-grandchildren and 12 step-great grandchildren and 1 step-great-great grandchild.

The family invites friends to a visitation on Monday, December 18th 2017 from Noon to 1:00PM at the Huntt Funeral Home, 3035 Old Washington Road, Waldorf, MD, where services will follow at 1:00PM. The procession will then take Horace to his final resting place in Trinity Memorial Gardens, Waldorf, MD. Arrangements by Huntt Funeral Home.