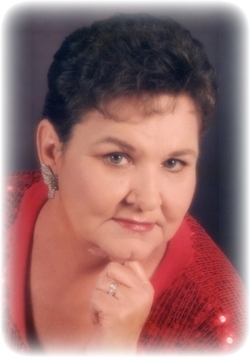 Lillian Jeannette Urquidez, 72, of Hollywood, MD passed away November 29, 2017 at her home surrounded by her loving family. She was born on October 31, 1945 in Aiken, S.C. to the Gerald and Mary Pearl Hallman.

On November 18, 1964, Lillian married her beloved husband, Jesse Urquidez in Georgia. Together they celebrated over 53 wonderful years of marriage. She was a devoted wife, loving mother and grandmother. She supported her husband throughout his military career and his civil service career. She enjoyed travelling during his service in the Navy, but especially loved the six years they lived in Hawaii. As a family they enjoyed taking camping trips to Kitty Hawk, Avon, Cape Hatteras and Solomons Island. She was a beautiful dancer and delicious cook. Family was her greatest love and she enjoyed spending her time with them, especially her grandchildren.

In addition to her husband, Lillian is also survived by her children: John Thomas Urquidez (Beatrix) of Gillette, WY, Patrick Damion Urquidez of Hollywood, MD and Jessie Marie Sipe (Kenneth) of Hollywood, MD; her grandchildren: Sarah Snyder of Loganville, GA, Analena Urquidez of Gillette, WY, Benjamin Bowen of Hollywood, MD, Robert Bowen of Hollywood, MD, Mark Dittman of Gillette, WY and Brian Dittman of Bushwood, MD; her great grandsons, Dustin Harper and Caleb Dittman; and many extended family and friends. In addition to her parents, she is also preceded in death by her siblings: Mary Sexton, Thomas Hallman, and Brenda Ayres.

Family will receive friends on Monday, December 4, 2017 at 6 pm, with a Funeral Service celebrated by Pastor Jonathan A. Blanke, at Brinsfield Funeral Home, P.A., 22955 Hollywood Road, Leonardtown, MD 20650. Interment will be held at a later date at Arlington National Cemetery. Arrangements by the Brinsfield Funeral Home, P.A.