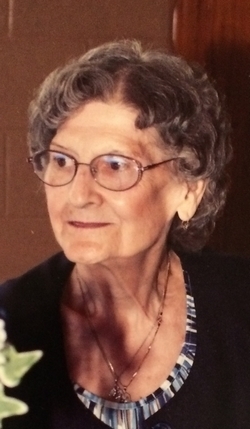 Joan L. Biggs passed away on Nov. 28, 2017. She was a resident of Charlotte Hall Veteran's Home. Joan was born in Piedmont, W.VA. on May 7, 1932, to Calvin Stickley Lambert and Edith Virginia (Adams) Lambert. She graduated from Piedmont High School and received an associate's degree in Early Childhood Education from Potomac State in Keyser, W.Va.

Joan married Charles David "Bub" Biggs on June 30, 1953, in Piedmont, W.Va., after he was drafted into the Army. She worked for the C&P Telephone Company while Bub served in Korea. After the war they settled in New Carrollton, where Joan was a homemaker and then a receptionist for the law firm Horowitz and Foran. She and Bub retired in 1996 to Westernport.

Joan was predeceased by her parents; and brother, David Lambert of East Kingston, N.H. In addition to Bub, of Charlotte Hall; she is survived by her sister, Christa Cheshire (Gary) of Westernport; her sisters-in-law, Barbara Lambert, East Kingston, N.H., Mary Biggs and Sarah Biggs of Cumberland, Verna Biggs, Severna Park, and Dorothy Biggs, Westernport; her children, Charles Biggs (Laura), Chesapeake Beach, Carol Shoemaker (Leland) Huntingtown, and Patricia Miller of Frederick. She also leaves behind four granddaughters, Kayleigh Shoemaker, Nashville, Tenn., Emileigh Shoemaker, Huntingtown, Natalie Miller and Deanna Miller, Frederick; and many nieces and nephews. Arrangements by Rausch Funeral Home.