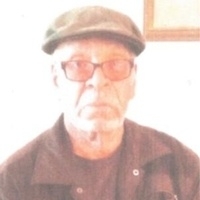 Raymond Rayfield Robinson, fondly called Ray, Ray Jr. or Ray Jay, was a native of Washington, DC. Raymond was born on November 17, 1941. He was the oldest of four children of the late Rev. Dr. Raymond R. Robinson Sr. and Clara L. Robinson. Raymond had a wonderful sense of humor and great "one liners" that caused people to laugh. He thoroughly enjoyed sports, including the Redskins, and he participated in many sports activities.

Raymond attended the District of Columbia Public Schools and later joined the Army in 1961. While in the Army he received the rank of Marksman 2nd Class Gunner and earned a good conduct medal. Raymond gave his life to Jesus Christ at an early age and became a member of Israel Baptist Church under the pastorate of his father the late Rev. Dr. Raymond R. Robinson.

Raymond loved automobiles and was employed as a truck driver for ARA Magazine and Book Company. He received a ten year service award for working extra hours on many occasions. He later became a bus driver for the District of Columbia Transit System. Raymond was a well-known dog lover, and he adored his Border Collie mix dog that he affectionately called "Lady." He was always very helpful in his community by assisting many people who needed transportation. He gave a listening ear to anyone who wanted to discuss their concerns. Raymond was not an avid reader, but he enjoyed listening to others who read to him, especially the Word of God.

On July 1, 2001 Raymond rededicated his life to the Lord Jesus Christ and joined Fort Foote Baptist Church in Fort Washington, Maryland. He participated in and enjoyed all the men's fellowship activities until he was no longer able to do so because of his progressive illness. However, his heart and mind were always yearning to come back to Fort Foot Baptist Church where he could feel the love of his Christian brothers. Raymond peacefully transitioned to eternal life on Tuesday, November 28, 2017 at his residence, Pinetree Assisted Living Home in Bryans Road, Maryland.

In addition to his parents, Raymond was predeceased by his sister, Brenda M. Robinson-Johnson. He is survived by his daughters, Tammi L. Barnett and Terri A. Robinson; his brother and care-giver, Rev. Norman N. Robinson and sister-in-law, Dr. Cheryl A. Robinson; his sister, Dietra A. Pogue and brother- in-law, William H. Pogue, M.D.; his nieces, Nicole L. Robinson-Greene, Natalie L. Robinson, Stephanie M. Pogue, Laurie E. Rappa; his nephew, Robert E. Pogue; his cousins, Rayfield Robinson, James Weldon Brown, Reeves "Butch" Milton and a host of many other relatives and friends.

Viewing, 10:00 am until time of service 11:00 am, Friday, December 8, 2017 at Fort Foote Baptist Church, 8310 Fort Foote Road, Fort Washington, Maryland 20744. Interment, Maryland Veterans Cemetery, 11301 Crain Highway, Cheltenham, Maryland 20623. Arrangements by Thornton Funeral Home.