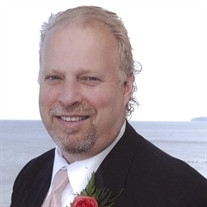 John Wayne Cooper, age 61 of Heathsville, Virginia (formerly of Welcome, Maryland) died on November 27, 2017 at Virginia Commonwealth Hospital in Richmond, Virginia. He was the son of the late Stanley Thomas Cooper and the late Mary Ann Henderson Cooper.

John was Chief Engineer for 25 plus years with the International Union of Operating Engineers. He liked fishing, a cold beer, vacations to Hilton Head with his family. He also enjoyed his work.

He is survived by his wife, Jennifer Lynn Norment Cooper; his daughters, Crystal Ann Cooper, Elaina Meader, Krista Meader, and Nina Corretjer (Ivan); his brothers, Thomas Cooper (Libby), Gary Cooper, Kenny Tayman (Kerry), and Melvin Tayman (Bonnie); and his sister, Linda Williams (Joe).

Friends received on Friday, December 1, 2017 from 2-4 PM with Service at 3:30 PM at River Church, 7627 Leonardtown Road, Hughesville, Maryland 20637. Donations in John's name are asked to MHCF, 40805 Leeland Road, Mechanicsville, Maryland 20659. Arrangements by Raymond Funeral Service.