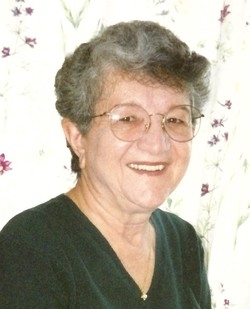 Forouzandeh Allahverdizadeh, 83, of California, MD passed away November 27, 2017 at Solomon's Nursing Center. She was born on January 7, 1934 in Iran to the late Hussain and Zahra Allahverdizadeh. Dr. Allahverdizah is survived by her sisters: Monir, Rizan and Farideh; and many extended family and friends. She is preceded in death by her parents, her brother, and three sisters.

In 1960, Dr. Allahverdizadeh earned her medical degree from Mashad University in Mashad, Iran. In 1974, she came to the United States to pursue an advanced education and training in psychiatry. She earned her Geriatric Psychiatry Fellowship from Duke University in Durham, NC. She went on to work many years as a practicing Psychiatrist in North Carolina and Ohio until her retirement in the 1997. She retired in St. Mary's County to be near her extended family. She is a member of the American Bahai Community and served in the local spiritual assembly of the Bahai's of St. Mary's.

A Graveside service will be celebrated on Wednesday, November 29, 2017 at 2:00 p.m. at Charles Memorial Gardens, Leonardtown, MD. Arrangements by the Brinsfield Funeral Home, P.A.