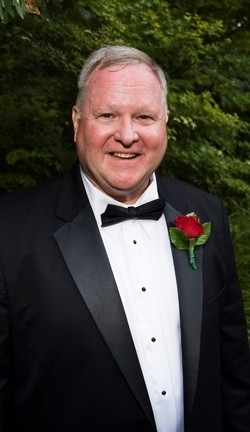 Kip Edward Pears Sr., 65, of Hollywood, MD died November 21, 2017 in the comfort of his home surrounded by family and friends. Kip was born on June 15, 1952 in Hermitage, PA the son of Carl and Jean Pears. He graduated from Mercer High School and attended Penn State University earning a degree in Electronic Engineering. He also received a Masters in Systems Management from The University of Southern California. He worked on numerous DOD contracting projects to assist in America's future of defensive operations. Kip, in his earlier years, took great joy in aviation and was a certified recreation pilot as well as a scuba diver. His biggest passion was always playing golf on any course he could find and even used golf course locations to navigate.

Kip Pears was preceded in death by his father Carl Pears. He is survived by his mother Jean Pears Bish, wife Lorena "Jane" Pears and her children whom he loved as his own; Philip, Christopher, and Angela Silva; his son Kip Edward Pears, Jr. and wife Mandy Pears; His brothers Dale, Doug and sisters Diane and Kathy, and his first wife Shamcie Parsa; his grandchildren Hattie Pears, Mac Owen and Lilly Silva, Lauren Eyster, and several nieces and nephews.

Family will receive friends Tuesday, November 28, 2017 from 5:00-8:00 p.m. with a Prayer Service at 7:00 p.m. at Brinsfield Funeral Home, 22955 Hollywood Road, Leonardtown, MD, 20650. Another service (family and friends gathering) will be held at the Charleston United Methodist Church of Hermitage, PA, on Thursday, November 30, 2017, from 4:00-6:00 p.m. In lieu of flowers, the family suggests memorial contributions be made to Hospice House of St. Mary's, P.O. Box 625, Callaway, MD 20620. Arrangements by the Brinsfield Funeral Home, P.A.