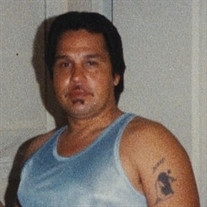 Gerald Alan "Jerry" Ryan, age 65, of White Plains, Maryland died November 20, 2017 at George Washington University Hospital in Washington, DC. Jerry was a life-time resident of Southern Maryland and served in the United States Marine Corps beginning in 1969 as an E-1.

He worked as a self-employed auto-body mechanic for 45 plus years. He enjoyed buying, fixing up, and selling autos. He was an outstanding artist and glass engraver. He also enjoyed working in his yard and was a care-taker for his mother during her last years.

He was the son of Albert Dewey Ryan and Dorothy Marie Cox Ryan. In addition to his parents, he is also predeceased by his nephew, Bobby Ryan. He is survived by his brother, Robert D. Ryan; his nephews, Shawn and Justin Ryan; and his nieces, Ashley and Amber Ryan.

Funeral Service and Interment with Marine Corps Honors on Tuesday, December 5, 2017 at 11AM at Maryland Veterans Cemetery, 11301 Crain Highway, Cheltenham, Maryland 20623. Arrangements by Raymond Funeral Service.