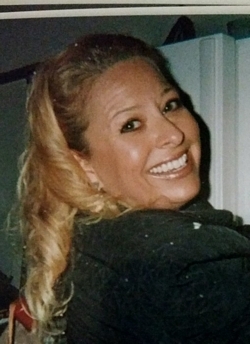 Mary Ellen Noel, 47, of La Plata, MD passed away on November 18, 2017 at the University of MD Charles Regional Medical Center. Born in Buffalo, NY on December 8, 1969 to the late Allan Streit and the late Rosalyn Streit, she is also predeceased by her step-mother, JoAnn Peterson-Streit and step-brother, Jeffrey Peterson. Mary is survived by her husband, Mark Noel and brother, Patrick Streit (Sonya); step-sister, Jennifer Van Slyke; step-brother, Jonathan Peterson and many nieces and nephews.

Mary attended Frontier High School and received her bachelor's degree at SUNY at Fredonia College and later her master's degree. She married Mark in 2000 at St. Ignatius Chapel Point Catholic Church. Mary was an Elementary School teacher in Charles County for 13 years and later worked at Chutes International. She enjoyed volunteering with the foster program for cats and she loved the beach.

The family will receive friends on Thursday November 30, 2017 at the St. Ignatius Chapel Point Catholic Church (8855 Chapel Pt. Rd., Port Tobacco, MD) from 10:00 AM until the Memorial Mass at 11:00 AM. The family would like to invite everyone to the church hall for a repast following the Funeral Mass. In lieu of flowers, donations may be made to the American Cancer Society. Private interment. Arrangements by Arehart-Echols Funeral Home.