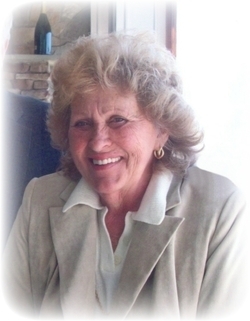 Constance Walker Wettengel, 74, passed away suddenly at her home in Dameron, MD on November 19, 2017. Heaven gained its best and brightest angel that morning, and she would want this time to be happy, joyful and filled with stories and love.

In addition to being survived by her beloved husband of 58 years, Eddie Wettengel; Connie is survived by her son, Mike Wettengel; son, Tommy Wettengel; daughter, Cindy Greb; daughter-in-law, Teena Wettengel; brother, Buddy Walker; brother, Gene Walker; sister-in-law, Linda Walker; and nine grandchildren: Bryan Wettengel, Kelsey Wettengel, Jeffrey Wettengel, Christina Wettengel, Bradley Greb, Benjamin Greb, Samantha Wettengel, Alexandra Wettengel and Lauren Heibel.

Connie fell in love with Eddie when she was just 12 years old, marrying him six years later. They began their family and life adventure together in Bethesda, MD then moved to St. Mary's County in 1974. Since that time, they not only created a loving home for their three children, they created lovely homes in a beautiful community for so many new families in St. Mary's County, known as Wildewood. Connie opened her heart to everyone she met, caring for and loving them like family. Connie's greatest treasures of life were her nine grandchildren; she loved all creatures on this planet, but she held her grandchildren closest to her heart. She had nine best friends!

Family will receive friends on Wednesday, November 29, 2017 from 2:00 p.m. to 4:00 p.m., with a Funeral Service celebrated by Reverend Scott Woods at 3:30 p.m., at Brinsfield Funeral Home, P.A., 22955 Hollywood Road, Leonardtown, MD 20650. The family will have a Celebration of Connie's Life from 5:00 to 7:00 p.m. at the Hollywood Volunteer Fire Hall, Hollywood, MD 20636. Interment will be private. In lieu of flowers, memorial contributions may be made to Ridge Volunteer Rescue Squad, P.O. Box 456, Ridge, MD 20680. Without the care, love and compassion of their team throughout the years, the family's time with Mom may have been shorter. Arrangements by the Brinsfield Funeral Home, P.A.