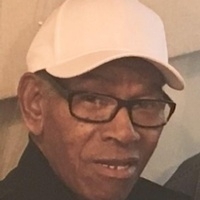 John Alfred Jenifer Sr., affectionately known as "JJ," was born to James and Catherine Jenifer on April 3, 1939 in Dentsville, Maryland. He peacefully transitioned to eternal rest at Sagepoint Senior Living Services in La Plata, Maryland on November 18, 2017. John was preceded in death by his parents, James and Catherine Jenifer, sisters, Mary, Martha, Agnes and brother, Frank.

John lived a very active life. He enjoyed spending time with family, especially his children and grandchildren. John's grandchildren were his pride and joy. He often referred to them as "grandkids." John believed in living a good life, working and family. One of his favorite family functions were cookouts. His favorite saying was he was a good piece of leather well put together. Family on Wheels Motorcycle Club was also one of his favorite pastimes. John's greatest passions were riding his motorcycle and dancing at cabarets. He always spoke his mind and his words of wisdom were "Don't give up, keep trying" and "love each other and stay together."

He leaves to treasure precious memories, son, John Jenifer, Jr., daughters, Sharon Persia, Charolette Jones, Gloria Swann, Cindy Kelton and Colette Davis, grandchildren, Deshannon, Mahogany, Trynika, Gregory, Jr. Sierra and Alaysha, great grandchildren, Christopher, Noell and Autumn, sons-in-law, Gregory, Eugene and John, grandson-in-law, Chris, daughter-in-law, Karen Engish, son-in-law, Kevin, mother-in-law, Margaret Jones, sisters, Shirley, Helen, Ann, Catherine, Grace and Carrie, brothers, Tommy, Paul, Francis, William and a host of family and friends.

And a special thanks to Dorothy Jenifer. She was with him every step of the way, until the end. She was the leather that kept him together. Viewing, 9:00 am until time of service, 11:00 am, Saturday, November 25, 2017 in the Chapel of Thornton Funeral Home, P.A. Arrangements by Thornton Funeral Home.