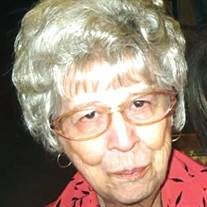 Shirley Ann Tayac, age 78, of Port Tobacco, Maryland died November 19, 2017. Shirley loved to play Bingo, going to the Casino, organizing things, and socializing. Her family was her main concern, especially children, grandchildren, and great-grandchildren.

She was the daughter of Leroy Harris and Juanita Harris. In addition to her parents, she was also predeceased by her siblings, Polly, Barbara Jean, and Richard. She is survived by her husband of 59 years, William A. Tayac; her son, William; her daughter, Lenora Dodge (Richard); her brothers, Joe Harris, Bobby Harris, John (Butchy), and Bernard (Bunny); her grandchildren, Ashleigh Schofield (Andrew), Phillip Tayac, Kimberly Dodge, and Naiche Tayac; and her great-grandchildren, Hailey and Ryan Schofield, Callan and Zaniya Tayac, and Deliciana Tayac.

Friends received on Friday, November 24, 2017 from 10:00 AM until time of Funeral Service at 1:00 PM at Raymond Funeral Service Chapel, 5635 Washington Avenue, La Plata, Maryland 20646. Memorials in Shirley's name are asked to the Piscataway Indian Nation, PO Box 312, Port Tobacco, Maryland 20677 or Hospice of Charles County, 2505 Davis Road, Waldorf, Maryland 20603. Arrangements by Raymond Funeral Service.