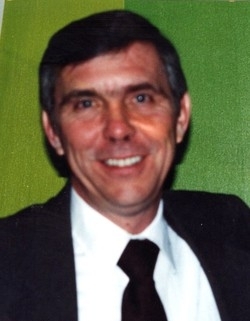 Calvin Theodore "Ted" Abell Jr., 68, of Ridge, MD passed away November 18, 2017 at Med Star St. Mary's Hospital in Leonardtown, MD. He was born on January 19, 1949 to the late Calvin Theodore Abell, Sr. and Agnes Rosalee Franck. Ted is a 1966 graduate of St. Mary's Ryken High School. On October 20, 1967, he enlisted in the United States Air Force and proudly served his country as a Sergeant until his Honorable Discharge in October 1971.

On June 12, 1971, he married his beloved wife, Nancy Taylor Abell at Columbus Air Force Base in Columbus, MI. Together they celebrated more than 46 wonderful years of marriage. He was employed many years as a dedicated computer technician with UNYSIS until his retirement. He loved spending time on the water and was an avid fishermen. He enjoyed family vacations to the beaches at the Outer Banks. His other hobbies included going to Dover Downs and Atlantic City to the casinos, gardening, and playing Pitch with his friends and family. His lawn was always perfectly manicured. His greatest love was spending time with his family, especially his grandchildren.

In addition to his beloved wife, Nancy, Ted is also survived by his children, Kathleen Joanne Harper (Jesse) of Ridge, MD and Christopher Warren Abell (Michelle Bettinger) of Westminster, MD; his siblings: Robert Abell, Linda Hibbeler, David Abell, Joan Abell, Patricia Stauffer, and William Abell; his grandchildren, Zachary David Harper and Amelia Taylor Harper; and many extended family and friends. In addition to his parents, he is also preceded in death by his brother, Joseph Abell.

The Liturgy of the Word will be celebrated by Reverend Peter Giovanoni on Wednesday, November 22, 2017 at 10:00 a.m. at St. Michael's Catholic Church, 16566 Three Notch Road, Ridge, MD 20680. Interment will be private. Memorial contributions may be made to Ridge Volunteer Rescue Squad, P.O. Box 456, Ridge, MD 20680 or St. Michaels Catholic School, P.O. Box 259, Ridge, MD 20680. Arrangements by the Brinsfield Funeral Home, P.A.