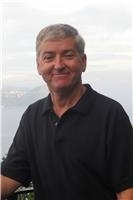 Commander Byron L. Smith, 56, of La Plata, MD (a native of Guilderland, NY) passed away on November 13, 2017. Bryon was born on November 28, 1960 to the late Robert Smith and Mary Viola Parsons Smith, of Port St. Lucie, FL. Byron was a 2015 graduate of the U.S. Army War College where he earned a Master's Degree in Strategic Studies.

He joined the Navy International Programs Office in December 2015 and assumed the role as Director, Plans and Programs Integration. As the director he ensures integration of plans and programs, manages international program opportunities and ensures alignment between IPO activities and higher level strategies. He was commissioned in March 1985 in the United States Navy through Aviation Officer Candidate School in Pensacola, FL and later earned a Master of Science in Aeronautical Engineering from the U.S. Naval Post Graduate School in 1992.

After commissioning, Mr. Smith earned his "Wings of Gold" in Kingsville, TX becoming a Naval Aviator in 1989 before proceeding to NAS Whidbey Island where he received training in EA-6B Prowlers at VAQ-129. He deployed onboard USS Forrestal (CV-59) and USS Dwight D. Eisenhower (CVN-69). Upon leaving active duty, Mr. Smith joined the General Electric Company (GE) as a Six Sigma Black Belt and later became a Master Black Belt for quality improvement. Subsequent positions in the company included Manager of Supplier Quality, International Sourcing Manager and Supply Chain Manager for GE Transportation Systems.

He then assumed the role as Strategic Sourcing Manager with Axcelis Technologies in Beverly, MA. As a U.S. Navy reservist, Commander Smith was recalled to active duty to support Space and Naval Warfare Systems Command. In 2007, Commander Smith reported to Commander Naval Forces Europe & Africa (NAVEUR/NAVAF) in Naples, Italy where he was part of the core team developing and planning the concept for Africa Partnership Station (APS). As the lead planner for APS, he later deployed on USS Fort McHenry (LSD-43) as part of the international staff engaging with West African maritime forces.

In 2008 he joined the NAVEUR/NAVAF staff full time as a government service (GS-15) employee filling the role of Deputy Director for Strategy & Policy. He continued his reserve work with a deployment in 2009 on the Netherland's HNLMS Johan De Witt (L801) as the U.S. Officer in charge for her West Africa APS deployment and again in 2010 on the United Kingdom's APS deployment with the HMS Ocean (L-12). Mr. Smith transitioned to the Africa Engagement group as Deputy Director in 2009 and was appointed the Director in 2011.

The Africa engagement group is responsible for planning all U.S. Navy theater security cooperation activities and engagement in Africa as well as aligning the efforts of other maritime stakeholders who have an interest in African Maritime Security. He is a recent graduate of the Defense Department's Senior Leader Development Program and recipient of the DoD Meritorious Civilian Service Award.

Byron is survived by his wife, Jacqueline Smith; sons, Leo, Lincoln and Grant Smith; mother, Mary Viola Smith and sisters, Valerie Smith Ingersoll, of Clifton Park, NY and Lorna Davila, of Port St. Lucie, FL. A Memorial Service will be held on Thursday, November 30, 2017 with visitation at 11 am until time of service at 12 noon at Briscoe-Tonic Funeral Home, 2294 Old Washington Rd, Waldorf, MD. Interment will be private. Arrangements by Briscoe-Tonic Funeral Home.